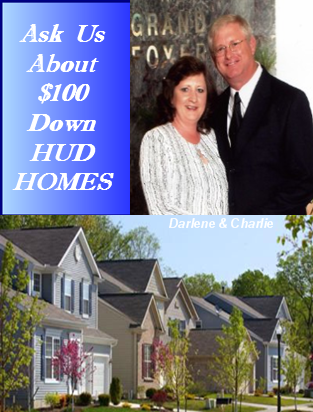 Welcome To Ameri-Homes!
Georgia's HUD Home & Foreclosure Pros
Hello, My name is Charlie Hardiman. I am a licensed real estate broker in the State of Georgia with over 30 years in the housing industry.  Over the last 14 years my wife Darlene & I have been listing and selling HUD (Department of Housing and Urban Development) Homes.
What does that mean?  We have been involved in marketing over 1,000 HUD Homes in the State of Georgia.  Our job was to be the resource for Buyers, Realty Agents and Lenders.  If they had a question or a problem they could call for help & advice.
Ameri-Homes Realty, LLC has been set up and designed to be the most helpful and informative Realty Company for home buyers & investors looking to get the best deals on HUD & Foreclosed Homes.
If you are looking for first-class service, you have come to the right place! We are here to serve you and answer any questions you may have.
Call us today: 770-443-9333
We put our customers first. We listen to you and help you find what you need. Call and let us earn your business:
Industry Leading information
No Realty Commission Fees from buyers
Fast & Free loan pre-qualification check
$100 Dollar Down loans (FHA-HUD)
Quick Response to questions and concerns
Help from start to closing
And much, much more!
Who Can Buy A HUD ?
HUD HOMES are homes listed For Sale by the Department of Housing and Urban Development. Anyone with a valid Tax ID (*SSN or Employer Federal Tax ID) issued in the United States who qualifies for a mortgage or has available funds can purchase them. Priority is given to Owner Occupants during the Exclusive period, and open to all bidders during the Extended period. With FHA (Owner Occupant) financing you can purchase a HUD Home using the   $100 down payment program.
Thank you for visting our site.